In the construction industry, safety is the top focus at every level. At Interior Specialties, it is no different. We take safety for our employees as seriously as we take quality for our customers.
We are incredibly proud to have recently been recognized for those efforts with an Associated Builders & Contractors STEP Award. Not only did we qualify, but we were awarded the highest level, Diamond!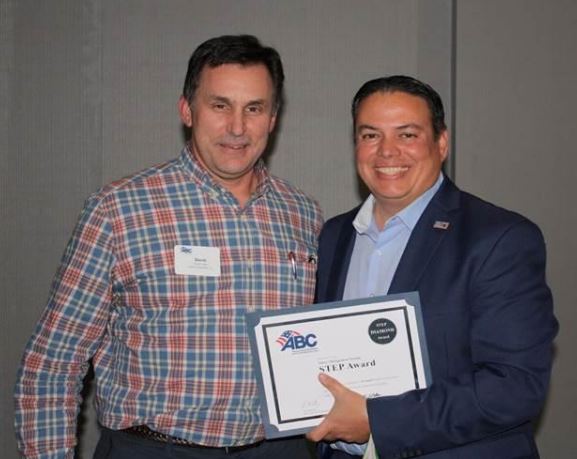 This award truly speaks to our commitment to jobsite safety. STEP was founded in 1989 as a safety benchmarking and improvement tool and has since become a world-class safety management system that dramatically improves safety performance among participants. STEP measures a firm's safety processes and policies on 24 components through a detailed questionnaire. The goal of the assessment is to implement or enhance safety programs that reduce jobsite incidents.
We're thankful to Matt Williams on our team for chairing our safety committee and leading the way in the STEP program. We're also thankful to our COO, David Yates, for attending the Associated Builders & Contractors Florida Gulf Coast Chapter event to receive our award.
We're proud of what this award says about our team and their commitment to taking the job seriously. We look forward to continuing to show every day how we uphold industry safety standards.