As a Division 10 and 12 specialty contractor, we at Interior Specialties understand that we fall on the later part of the construction schedule. Our installers are typically walking in as every other subcontractor is packing up and as both the GC and the client are ready to tie a bow on the project.
We understand most people think "they're just shades or simple accessories—it's not that complicated." Although we certainly strive to make it seem that way and we take pride in being the "no-problems people," we want to be your trusted partner on all the jobs we work on.
That's why we include complimentary consultation for our clients to ensure every job we do is executed seamlessly.
We want to head off any issues in advance.
As an example, we're working with a striking, architecturally interesting building with curved glass windows requiring window shades. We have used our collective experience to create an innovative mounting solution for the shading to fit this unique project.
This is an example of how shading shouldn't be lost in the shuffle. Because we have a deep expertise in all kinds of specialties, we've seen this time and time again. Our consultation makes those finishing touches run more smoothly for our clients.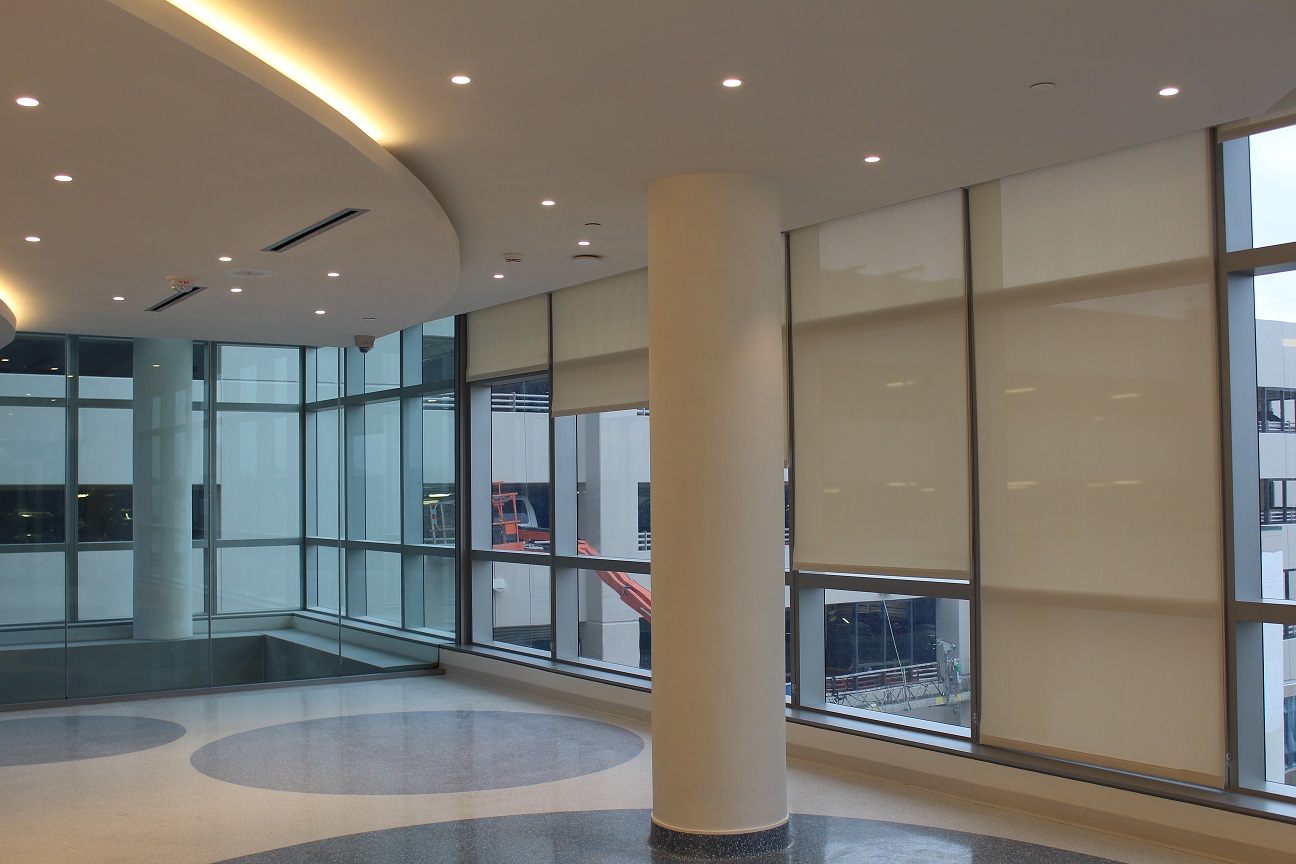 During this consultation, we draw on our more than 30 years of experience in the field and can flag potential issues with shading that GCs might never have even thought of. Then we can plan the proper solution the first time and make sure shading and specialties aren't something the contractor has to think of for that project again.
That means GCs and their clients save money that's not spent on redoing work—but more importantly, they save time, especially at the end of a long project.
At Interior Specialties, that's what we aim for. We want to take specialties off the minds of GCs, put in excellent work, and be a zero-punch list, valued partner on every job. Have one in mind? Let's start planning together so you can finish strong.
Give us a call at (407) 539-1303 today.