Window Interiors has the world's most complete portfolio of window treatment resources from the world's top manufacturers. Our 27-year relationship with our suppliers gives us access to the most competitive pricing on the market today.
Solar Shades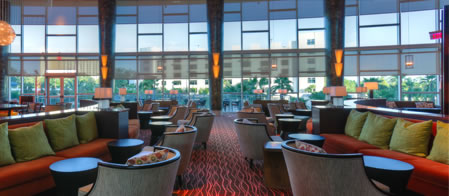 Motorized and manual options
Reduce energy costs by at least 15%
Reduce glare to improve productivity and comfort
Provides increased privacy while allowing light to pass
Select styles are available with 100% recyclable, biodegradable materials
20-year life span on some materials
UV resistant, flame retardant and antimicrobial
Can contribute toward LEED project points, highly sustainable
Blinds
Wide variety of styles and materials
Available in wood, aluminum, or faux, verticals or minis
Coil Mesh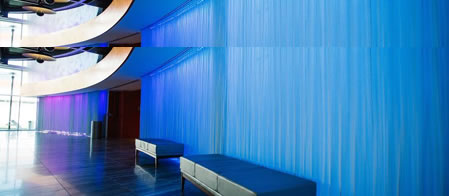 The creative choice of material for architects and designers.
Provides color and texture and reacts beautifully to light.
Material can be used for light control and modulation, area or crowd control, visual freedom, security and free flow of air and sound.
Innumerable support points and flexible round weave make it an effective solution for decorating, dividing and securing structures and spaces of all types.
Shutters
Traditional, classic look
Available in wood and polyvinyl materials, and now flame retardant for health care and commercial use
3″ and 4″ louvers available in wood and polyvinyl materials
Noise reduction acoustical shutters and shades
Draperies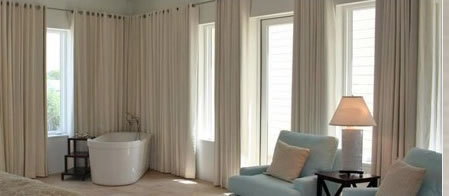 Offer both function and beauty for commercial spaces
Can be used in conjunction with solar shades
Manual and motorized track systems available
Cubical curtains for healthcare and institutional facilities
Films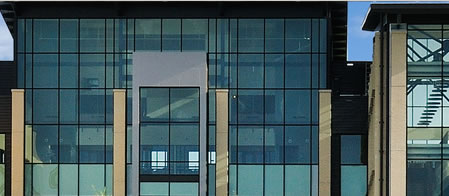 Offering 3M Prestige Series Films
Promote energy efficiency
Protection from fading by blocking heat and light
Custom frosted films for interior spaces
Promote safety from hurricanes
Graphic Shades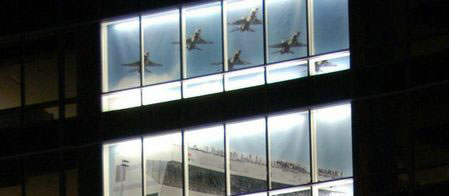 Offer both function and beauty for residential and commercial spaces
Can be used in conjunction with solar shades
Manual and motorized track systems available
Cubical curtains for healthcare and institutional facilities